On August 4, 2016, Tony and I brought home the most amazing blessing ever: our little Mylo. Part Pitbull, part lord only knows what else (Labrador? Corgi? Dachsund?), Mylo was born on May 20, 2016 in Fresno, California, then quickly deposited at the San Francisco SPCA where we discovered, then rescued him from the shelter.
---
When Tony and I first decided we wanted a puppy, it began as an almost scary discussion. We both knew we wanted a dog, but were equally worried about several things: the cost, the responsibility, whether our baby would actually have space in our small San Francisco apartment to live comfortably, the fact that owning a pet together would be an enormous step in our 1-year-long relationship, etc.
So we waited to get a dog.
We waited a long time.
And I'm glad we did, because the wait and struggle to find Mylo was so worth it.
Deciding on Puppy Breeders
"What about a Shiba Inu?" I ask, scrolling through pictures on Google Images.
Tony gives me a weirded out face and replies, "I don't like its tail. It looks like a collapsed dorsal fin."
"How can you possibly say that about a Shiba Inu? It's so cute!"
At first, we spend months discussing the type of dog we want. Tony immediately shoots down pretty much every kind of puppy I like, citing various flaws with their appearance. Shiba Inus, for example, are an adorable breed of Japanese dog known for its small size, wolf-like appearance, and curly tail. Tony is clearly heartless, because look how cute this thing is!
"It would be perfect for our apartment!" I say.
"Eh … I want something more hardy. Like a Vizsla," he says. "Or even a miniature golden retriever. Those are so adorable!"
"I like golden retrievers, too! My family had one when I was a kid," I say.
After we mutually decide on the type of puppy we want, we agree we to scour Craigslist and find one from a reputable breeder, a task not easily accomplished. We email and text each other multiple times a day with links to postings of potential puppies for sale, photos of puppies doing cute things, and pictures of our friends with their new dogs. We drive ourselves puppy-crazy. During our months-long search, we sometimes find other breeds we're interested in, but ultimately, we never pull the trigger.
Considering Adoption
"Let's go to the SF SPCA," Tony suggests after a particularly rough day of searching for our future pup. "We don't even know if we really want a dog. We need to at least go and look at the puppies there to get an idea. We might even fall in love with one and take him home."
"Okay," I say, brightening.
On our first trip to the SPCA, we pass by room after room of dogs, cats, bunnies, and animals all in need of their forever home. It breaks our hearts when we see an older, mangy-looking mutt who stares up at us with a forlorn look on his face. We see Pitbulls, Chihuahuas, and otherwise "unattractive" or "bad reputation" animals no one wants.
There are so many animals here.
So many puppies in need of homes.
So many that aren't wanted.
My eyes tear up.
"What happens to them if no one adopts them?" I ask, clutching Tony's hand.
An SPCA worker who overhears us says, "We're a no-kill animal shelter, so most likely, we'll ship them to another location. And if no one adopts them there, we move them around again until someone does. We update our site daily with pictures of the animals we get in, so just keep checking the site, and if you see one that catches your eye, call us and stop by."
I think about the several places where animals are euthanized if they aren't claimed, and my heart breaks even more.
Even after this visit, we don't find a dog we can take home.
We leave empty-handed, feeling guilty.
Outside of the shelter, Tony comforts me. He promises me we'll come back as often as we can and says, "We have to adopt a puppy. We can't go to a breeder." And I agree.
I spend all night reading up on how the SPCA takes care of their animals, researching different shelters, pounds, and animal control centers. I tell my co-founders that if we ever come into massive funding, I'd like to donate a portion of our revenue to animal shelters like the SPCA. They agree, and we talk about the different charities we'd like to fund. I go to bed dreaming of puppies.
Over the next few months, Tony and I stalk the SPCA website. We check it multiple times a day just in case. Several times, we find a dog that we think might be the one. And several times, we arrive at the shelter too late, or call the SPCA only to find that someone has already adopted little Winchester, or Otis, or Archie.
Finding our future dog begins to feel like a distant dream.
But one day, I get a call from Tony.
Spotting The One
"Hello?"
"Baby — go to the SPCA site right now. Look at Beeves! I'll wait!" He says.
I do.
I see Beeves, and he's adorable. He's a 2-month old "Terrier Mix" weighing 6lbs who just arrived at the SPCA. But next to his picture is …
"Wait, what about Bodie?" I ask (Mylo's original name at the shelter).
"Bodie? Hold on," Tony says, and I hear him clicking his mouse through the phone. "Oh wow. I didn't even see Bodie."

"They're both cute," I say, smiling. "I like Bodie. He has the sweetest face. They're the same age — they must have come in together. Bodie's smaller, though."
"Bodie is adorable," he says, "but I like Beeves more. I like his coloring."
"Really?" I feel guilty telling Tony I want Bodie more.
"Babe, these are the pups. One of these is our dog. You have to go to the shelter for us — I'm at work. I can't leave in the middle of the day like you can."
I remember the many times we came to the shelter too late, only to see the dog we wanted already adopted. I remember the many times we left empty handed, telling ourselves, "Next time. Next time, we'll be faster. Next time, we'll get there before everyone else."
"Go, babe!" Tony says.
"Are you sure?? Are you sure these are the ones??"
"I'm sure! We're getting a dog! It's one or the other! You have to get there early or they'll be gone by the time I get off work. You have to leave now."
"Okay. Okay! I'm going!"
Chasing Mylo
The SPCA site says Bodie and Beeves are located at the Mission SPCA, so I call for an Uber and hop in. The entire way, I'm nervous. We're finally getting a dog! Or at least, we might be. My driver talks to me about his chihuahuas, both adopted from a shelter as well. Out of nervousness, I chat with him the entire way. He goes on about how rewarding it is to adopt.
But when he drops me off, everything goes to hell.
Unknowingly (and perhaps distracted by conversation), he leaves me at the wrong shelter, and when I go in, I wait in line and fill out forms hoping to see the puppies. By the time I figure out I'm at Animal Control and not the SPCA, I sprint across the street to the correct building, only to find 4 other potential owners already filling out forms to check out the boys.
I don't think I've ever filled out an application so hastily (and poorly) in my life, hoping to beat everyone to the front of the line. Fragmented sentences, incorrect grammar and punctuation — f*ck it! I'm taking home one of those puppies, damn it, and not even my compulsive need to copyedit my application can stop me!
When the workers finally call me to the front of the line, I hastily explain that I'd like to see Bodie and Beeves, the terrier mix puppies. They ask me why I want to adopt, and I launch into the short version of how Tony and I have been searching the SPCA site every day for an animal we could fall in love with. The interview seems to last forever, and all the while, more and more visitors are arriving at the SPCA. I feel my anxiety rising.
We finally finish the interview, and the workers direct me to the window where Bodie and Beeves are staying together, explaining that the two are brothers. They comment on how odd it is that Beeves isn't in his pen, but mention that Bodie is there.
I see him. Our future puppy. He has short, stubby little legs, the face of a Labrador, and little Pitbull wrinkles around his mouth and forehead. He has chocolate colored fur with hints of grey and deep browns. He eyes me quietly. I love him.
"Weird," the worker says. "It looks like there's no one with experience available to handle the pups. Can you come back in 30 minutes? Someone should be back with Beeves to let you play with him by then as well."
"Okay, but … The last time I came here, someone adopted the dog we wanted before we even had a chance to see him."
"Here, I'll make sure no one takes him," she replies, tapping the iPad with their pictures on the window and changing their statuses from "Available" to "Not Available".
Fine.
I can handle 30 minutes.
I'll go get a Chai Latte or something.
Sure.
No big deal, right?
But when I come back, Bodie is gone, and so is Beeves.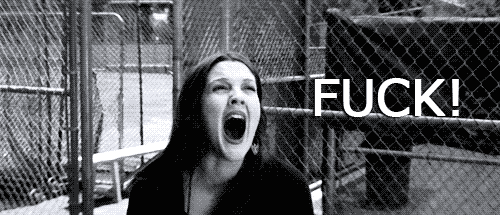 Multiple people are there asking after them, and I'm panicking. WTF is happening? Did I not just put them on reserve? What do you mean they're gone? Were they adopted?! I listen in on the conversations, and one worker says that the puppies were just moved to the Pacific Heights SPCA location on the Northern end of the city.
I butt in.
"Excuse me — the puppies that were just here; what do you mean by they've been moved? I was told I could see them in 30 minutes. I'm back to do that."
"I'm so sorry," the worker replies. "We have no idea what's going on either. No one told us what was happening when they moved them — we're calling to figure it out, but no one's responding. You can call and head there now if you'd like. We know for sure they've been moved to Pacific Heights."
I've never sprinted out of a building faster in my life. Even as I leave, I hear more visitors arriving and asking after Bodie and Beeves, all of them upset to hear that the dogs have been moved. But they're distracted by a huge set of puppies that have arrived to replace them, and quickly forget about the two terrier mixes.
Not me.
One of those pups is coming home with us.
I call Tony, and I'm frustrated. Upset. I tell him what's going on, and he helps calm me down.
"If we don't get them, it wasn't meant to be," he says, trying to reassure me.
"But we keep working so hard!" I say. "You're at work — you don't know what I've been through today. What if Beeves is gone? What if they only have Bodie and vice versa?"
"I love both of them, baby. I trust you. It doesn't matter which one we get — they're both cute. Everything will be okay, Even if both of them are gone, we can always keep checking the site," he says. "Call me with any updates."
Okay.
Sure.
Whatever you say, Tony.
When I finally make it to the Pacific Heights SPCA, I sprint up the stairs and arrive out-of-breath, clutching the application I'd already filled out at the previous location. I explain that I'd like to see both Bodie and Beeves, elaborating on the earlier mix-up. I put on my best cheerleader smile, wanting to seem calm and hoping I appear friendly. I do my best to compose myself.
I'm relieved to hear that Bodie and Beeves have arrived only 5 minutes before me, and that I'll be the first to see them. I contain my excitement as they hurry me into a room and have me sanitize my hands. I tie my hair up, knowing how puppies like to bite everything and anything within reach. They slip blue cloth shoe-covers onto my feet, and allow me to step into a blanket-covered cage strewn with various puppy toys.
I wait.
Meeting the Puppies
They carry Beeves in, the white & black puppy Tony loves, and they put him in the cage with me.
He's crying. He jumps on me, smells me, and barks. His tail is wagging. He whines loudly and sniffs me all over, continuing to pounce on my chest. He's tiny as hell. So hyper. So excited. So lovable. I smile and talk to him, pet him, and hug him. I pick him off of me and set him gently on the cage floor, and he leaps on me again, determined to be held. I shake a toy in his face, and he immediately bites it, playing with me. I laugh.
He's adorable.
"Do you want to see Bodie now?" The worker supervising me asks.
"Yes, please," I reply.
She takes Beeves away barking and whining, then returns with Bodie, the puppy I saw in the window. She puts him directly into my arms, and he doesn't move. He isn't shaking, isn't scared, and is completely silent. His ears are the softest things I've ever felt, and his fur feels like he's half bunny. I laugh at the difference between him and his brother, and the worker explains how they both came in with their mother, and that their mother has already been adopted. Good. That's good. Sad, but good.
I gently put Bodie on the floor of the cage, and he plops down on his butt, sniffing at the air a little and looking around. He glances at me briefly, but mostly seems uninterested with me. He never looks me in the eyes. Eventually, he puts his head in his arms and sighs a little.
I smile.
The worker leaves briefly, then returns and says, "Someone's here to see Bodie and Beeves. Do you know if you want one of them? If not, we have someone ready to adopt."
I panic again. I want Bodie. Bodie is perfect. He's quiet, he's chill, he's relaxed; the perfect dog. I know people say you need to choose the dog that leaps all over you and loves you, but if I'm being 100% honest, I like that Bodie is so nonplussed by everything. Even as I'm thinking this, I can still hear Beeves crying in the room next door, barking and demanding attention.
"I think I want Bodie — can I please call my boyfriend? We're adopting together; I just want to make sure he's okay with the choice."
"Yes, but definitely hurry. There's a guy outside waiting right now."
When I get on the phone with Tony, I explain the difference between Bodie and Beeves. I try to be as unbiased as possible, but my favoritism for Bodie shows. Fortunately, Tony agrees with me eagerly after hearing about their differing temperaments, and we pull the trigger.
I put a $25 adoption holding deposit down on Bodie, and they explain to me that Tony needs to come meet Bodie before I bring him home, that our roomie needs to come meet Bodie, and our roomie's huge dog, a 7-year-old Boxer named Simba, also needs to pay Bodie a visit at the shelter. There's a lot of pre-work involved in adopting a dog from the SPCA, but we're determined.
Everyone comes straight after work. Tony gets to hold him first, and he immediately falls in love. He hears Beeves barking and whining in the other room, and agrees that Bodie was the better choice for where we live. Our roomie meets Bodie next, then Simba. At first, Bodie pees himself when he meets Simba, then lets out the softest whine of terror, and crawls into Tony's arms for comfort. Tony can't help but smile. After 10 minutes, Bodie warms up and begins trying to play with Simba. Simba ignores him, but Bodie loves him.
At last, they agree to let us take him. We pay a $300 adoption fee (eek!), then bring Bodie home. Finally, we bring him home.
It takes us a day to decide on a name for him.
We name him Mylo.
Our little Mylo.
Mighty Mylo.
We love him.
And he loves us.

Welcome to your forever home, little angel. It doesn't matter how stressful it was for us to find you. It doesn't matter that you cost us an arm and a leg. It doesn't matter that we get no sleep, have to stay home to take care of you, and that you sometimes pee and poop where you aren't supposed to. None of that matters because we love you so, so, so much, and all of our friends love you too, and everyone agrees that you are the chillest, coolest, sweetest dog ever with the softest bunny fur on planet earth and the strange tendency to not bark, whine, or make a sound.
We are so blessed to have you.
Thank God we finally have you.
PS. To whoever's out there that adopted Beeves or his Mommy (if they were adopted at all), if you'd like to reunite these cutie pies, please let us know. I'm sure Mylo will be happy to see and visit his family again. :)
Save
Save
Save
Save
Save
Save
Save
Save
Save
Save
Save
Save
Save
Save
Save
Save
Save
Save
Save